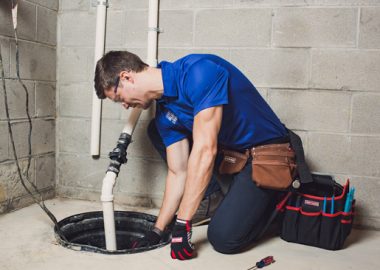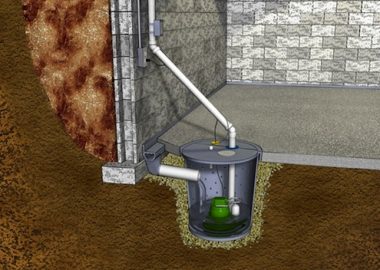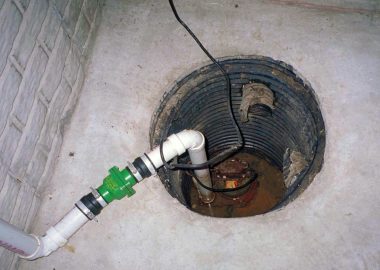 Sump Pump Installation, Maintenance & Repairs
A sump pump is designed to help keep underground building and home basements dry. To keep the basement dry, the pump pushes water that collects in a "sump pit†out and away from the area. Since the main function of a sump pump is to collect and pump water, sometimes as a result of flooding, it is a very important appliance to maintain.
Your sump pump plays a major role in drainage, making yearly inspections for wear and tear critical. After winter, thawing begins and it rains more often, causing the ground to become completely saturated. Because of the increase in ground saturation, the beginning of the spring season is a good time to inspect and/or replace your sump pump.
In addition, after a long drought, your pump may not be prepared to handle excessive spring rain. From March to May, your sump pump begins to work increasingly hard, so inspection post-drought is strongly recommended.
A sump pump is something you need installed and properly running before the flooding begins. A sump pump is the cheapest insurance policy and will save your home from serious damage and flood damage claims. Prevent the enormous risks involved with a flooded basement or crawl space. A flooded basement or crawlspace not only damages the foundations of your home, but also lets you lose convenient storage space and can cause serious mold or mildew problems.
Sump Pumps are Important to Your Home
Basements and crawl spaces can flood due to many reasons. The basement may be receiving runoff from rainfall or snow due to faulty drainage. The water table in your area may be high. In such a scenario, you will probably be advised to get a sump pump installed so that the water can be channeled away from the basement. But your work is not done here.
Sump pumps can occasionally malfunction. Problems can also arise from improper installation and service. The pump may be overwhelmed and clogged; the discharge line may also be frozen. Alternatively, the sump pump may have a low capacity.
Rather than buying the wrong sump pump and regretting your decision later, get Dependable Rooter and Plumbing to undertake a study of your water logging problem and utilize the right advice at the right time.
We are happy to say that we also undertake the servicing and maintenance of installed sump pumps. Have Dependable Rooter and Plumbing confirm that your sump pump is properly functioning for the rare occasion that a flood occurs.
Call Now for our GREAT DRAIN SPECIALS