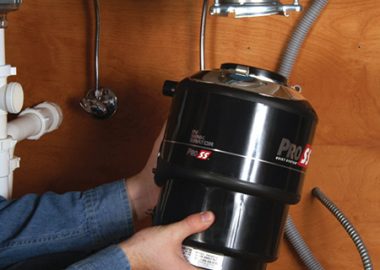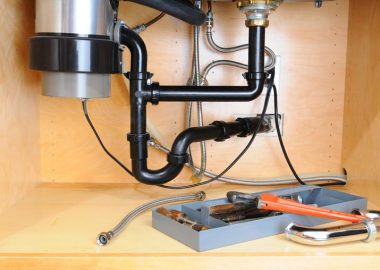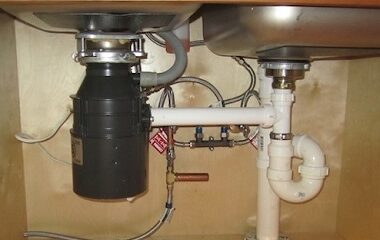 Garbage Disposal Plumbing
Are you in need of garbage disposal repair? A garbage disposal or food waste disposer and waste disposal unit as they are often referred is a device, usually electrically-powered, installed under a kitchen sink between the sink's drain and the trap which shreds food waste into pieces small enough to pass through your home's plumbing system. Because this involves a mechanical piece of equipment and is ultimately tied to your sanitary sewer or septic tank system, plumbing problems may occur. At present, some forty-seven percent of the homes in the United States utilize a garbage disposal.
Scraps of food comprise between 10% and 20% of the average household waste. There has been an increasingly problematic issue associated with the disposal of leftover food, as it relates to, municipal waste disposal, public health concerns, sanitation and environmental problems. If you treat food waste as a liquid (since it is roughly 70% water), then modern wastewater plants can more effectively process the organic solids, which is an environmental boost. This also minimizes the amount of waste that will eventually end up in the landfill, decomposing and generating methane gas. Methane gas is thought to be a major contributor to global warming and is some twenty-one times more toxic carbon dioxide.
Cleaning Your Garbage Disposer
Foul odors can occur from a buildup of food debris within the disposal. Try these steps to eliminate the odors:
Grind ice cubes and orange or lemon rinds in the disposer for about 30 seconds
While the disposer is still running, pour a small amount of liquid dish detergent into it
Rinse any remaining debris away by running cold water for about 30 seconds
Garbage Disposer Stops Working
In the event your disposer ceases to work, you can check the reset button. The garbage disposal has an overload protector that senses if the motor is overheating and shuts it off. If your disposer cuts off during operation, it may be this broken electrical connection. The best thing to do is:
Turn the disposer switch off.
Do not put hands or objects down drain.
Make sure the appliance is plugged in securely at the outlet.
With power switch turned off, press reset switch on front or bottom of the garbage disposer.
Restart disposer by turning on power switch.
Should you experience a garbage disposal that doesn't work, you can contact Dependable Rooter and Plumbing, where our plumbers are expert in the repair, installation and maintenance of garbage disposals. Contact us if neither of the two options mentioned alleviate your garbage disposal problems.
Call Now for our GREAT DRAIN SPECIALS