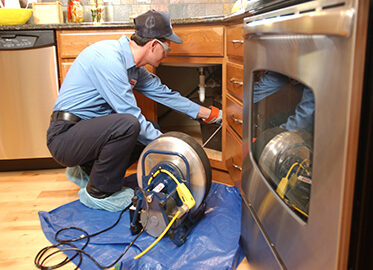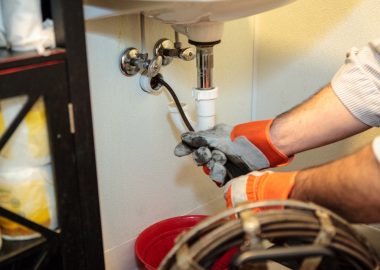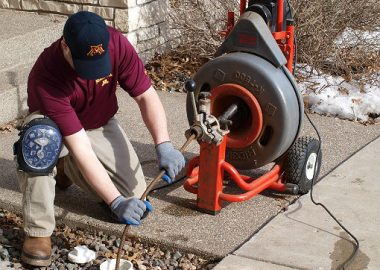 Drain Cleaning Services
All kinds of materials and objects can obstruct your drains and cause a clog: hair, soap, grease, toothpaste, food debris, toilet paper; even jewelry and kid's toys. Dependable Plumbing's drain cleaning technicians can handle any kind of drain cleaning job. Our plumbing experts have the latest tools, technology and expertise to make sure that your drain cleaning procedure is done properly, safely and cleanly. Our drain cleaning arsenal includes motorized rooters, high-velocity water jetting, specialized snake devices, augers and cutting tools, and more. We tackle sink drains, shower and tub drains, toilet drains and floor drains –any drain that needs cleaning. From kitchen to bathroom to basement, you can count on the drain cleaning pros at Dependable Rooter and Plumbing Services to accurately diagnose any drain problem, safely clear the clog and quickly get your home or office back in the flow.
When you have a drain cleaning emergency, time is of paramount importance…and nobody values your time more than Dependable Rooter and Plumbing Services. We know how inconvenient it can be to have to either leave work early, or take the day off for a drain cleaning appointment. Waiting for a drain cleaning technician to arrive can be incredibly frustrating, especially if he is late. With Dependable Rooter and Plumbing's exclusive On-Time Guarantee, you bank on the fact that our drain cleaning technicians will arrive on time as scheduled for your drain cleaning appointment.
No other plumbing company offers its customers as much flexibility and convenience in scheduling their drain cleaning service as Dependable Plumbing does. By phone or through our website, you can reach us 24/7 to schedule your drain cleaning. Our call center is open Monday-Friday until 11 PM and all day Saturday and Sunday; after hours a service manager is available to handle emergency calls. We offer drain cleaning appointments as late as 11 PM during the week; weekend appointments are available, too.
Call Now for our GREAT DRAIN SPECIALS