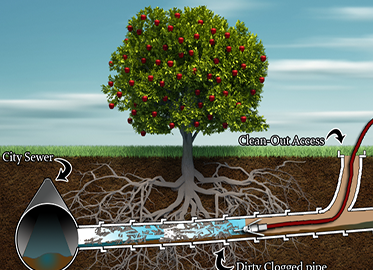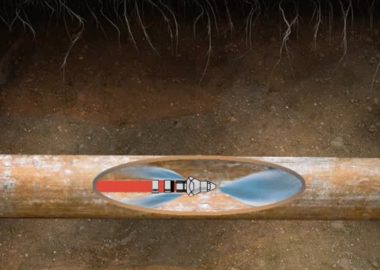 Commercial Sewer Drain Cleaning Services
Residents and business owners understand that sewer and drain cleaning is a job that requires the help of licensed professionals. Most sewer stoppages start out as a small, almost unnoticeable inconvenience. At first, you may notice that water runs slowly down the drain. Over the course of time, if not addressed quickly, this can lead to a much bigger problem. Once the drain becomes completely clogged, you will likely be faced with standing water in the tub, shower or sink. If you have a two or three story home, it often happens that you will notice the clogged drain upstairs, and then the problem quickly shows up as backed up drains in the down stairs tubs, showers and sinks.
Clogged drains often develop into plumbing emergencies very quickly. If this is what you are experiencing, then this is about the time you will want to contact  experts at Dependable Rooter and Plumbing for a quick service.
Dependable Rooter and Plumbing will diagnose your problem, solve it, and can also give you an inspection to let you know if there are any other plumbing emergencies that you will want to get in front of to avoid the loss of time, save you peace of mind and money in the long term.
Dependable Rooter and Plumbing specializes in sewer cleaning, sewer repairs, sewer replacements, drain cleaning, electronic sewer location services, in-line video camera inspection, man hole cover installations and septic tank services.
Commercial sewer drain cleaning
The most common cause of commercial sewer drain blockages is simple buildup, typically from dirt, debris and mineral deposits. If you work in a restaurant, food processing facility or somewhere similar, you'll also find that grease and other organic matter can build up in pipes and drain lines very quickly. So what are you supposed to do when these blockages happen? If you have a serious clog, consider giving Dependable Rooter and Plumbing a call. Our plumbing and drain professionals can help clear drains in a variety of ways, including using high-pressure water jetting.
High-pressure water jetting is a process in which Dependable Rooter and Plumbing experts use various degrees of water pressure to break up and clear away whatever's causing the blockage. This could be organic buildup, tree roots, non-degradable matter and a multitude of other things. Water jetting is one of the most efficient, effective and economically safe ways to clean your sewer drains.
If your problem is more than a simple blockage, a Dependable Rooter and Plumbing professional can diagnose the issue and repair or replace your drain or sewer lines if needed.
Call Now for our GREAT DRAIN SPECIALS